Gastric Sleeve Complications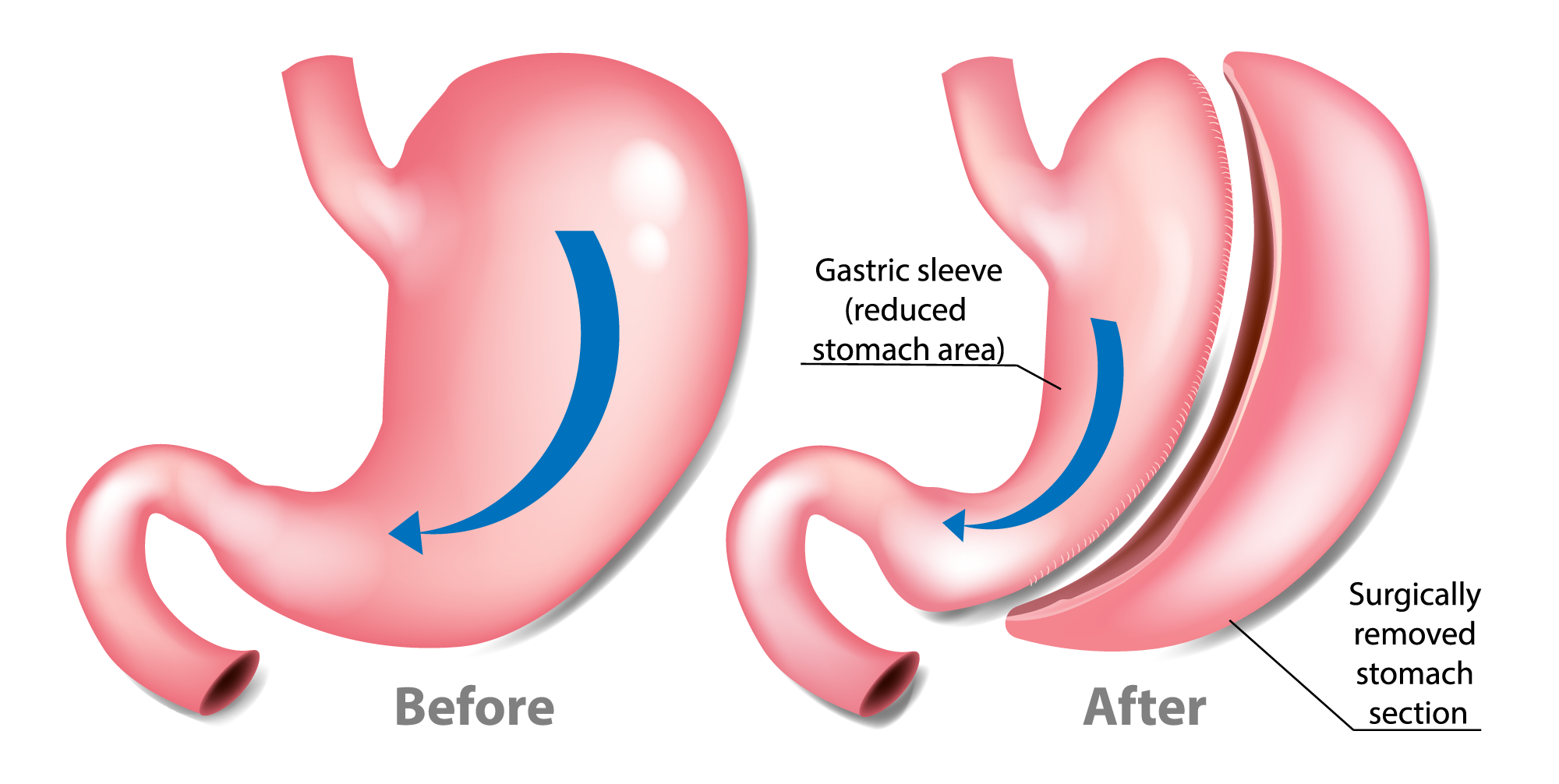 When it comes to bariatric surgery, the gastric sleeve (sleeve gastrectomy) has become one of the most popular choices in recent years. Its simplicity and overall effectiveness have helped numerous patients at our Tijuana, Mexico center lose weight and overcome health issues associated with obesity, such as diabetes and heart disease.
While there are many benefits to getting a gastric sleeve, it's important that patients note the risks associated with the procedure as well. Dr. Francisco Gonzalez and the team at Oasis of Hope would like to go over some of the potential complications patients may face after they've undergone a gastric sleeve.
Risk of Post-Surgical Infection
As with any surgical procedure, there's a risk of post-op infection if patients do not heal quickly or properly. We take great precautions to help prevent this from occurring, with a focus on proper pre-op and post-op care.
Excessive Post-Operative Bleeding
Excessive bleeding after surgery is another potential risk following bariatric procedures. This is why we monitor patients closely in those crucial early days of post-op recovery.
Gastric Leak After Surgery
When the stomach pouch is surgically reduced, there is a risk of the pouch leaking stomach acid and affecting nearby organs. This is another reason we monitor patients closely in the first days of recovery.
Adverse Reactions to General Anesthesia
On the note of medical monitoring, checking in on patients closely is a way we can note any allergic or otherwise adverse reactions to anesthesia. Our Tijuana bariatric surgery team always notes both your immediate and long-term health needs.
Deep Vein Thrombosis While Healing
Deep vein thrombosis is a blood clot that typically forms in the legs as a result of poor blood circulation. People recuperating from surgery are often at risk of this due to the amount of bedrest required for recovery.
Patients are urged to walk around just a little bit a few times a day in the early stages of healing to promote blood flow and avoid these blood clots from forming.
Gastroesophageal Reflux Disease (GERD)
While some bariatric surgery procedures make GERD less likely, gastric sleeve has been known to increase people's risk of developing GERD, and sometimes making their pre-existing GERD symptoms worse.
Failure to Lose Sufficient Weight
Sometimes patients have a successful surgery but never lose the weight they need to even when following dietary instructions. In these cases, a revision gastric sleeve may be considered, or the procedure might be altered into another bariatric technique.
Stretching of the Stomach Pouch
The stomach is extremely flexible, which means that it will eventually stretch out a little bit with time. If the stomach stretches out too far, revision surgery may be required to ensure long-term calorie restrictions.
Nutritional Deficiencies
A modified diet could mean you're not always getting the vitamins and minerals you need in the right quantities. In these cases, taking vitamins and dietary supplements may be recommended to address these deficiencies.
Gallstones
All forms of bariatric surgery increase people's risk of developing gallstones. There is a chance you'll need gallstone surgery later in life, though the health benefits of bariatric surgery typically counterbalance the need for this gallbladder procedure.
Significant Weight Regain
Regaining some weight after the initial losses of bariatric surgery is normal. However, a few patients may wind up regaining most of the weight they lost. In these cases, our Tijuana bariatric surgeons will usually recommend a revision procedure to promote weight loss and to help patients remain healthy for years to come.
Contact Oasis of Hope
If you would like to learn more about the risks and benefits of gastric sleeve surgery and other surgical weight loss options, be sure to contact a skilled bariatric surgeon. The team at Oasis of Hope can be reached by phone at (619) 304-7726.
Related to This