Importance of a Diet Plan Pre- and Post-Gastric Sleeve Surgery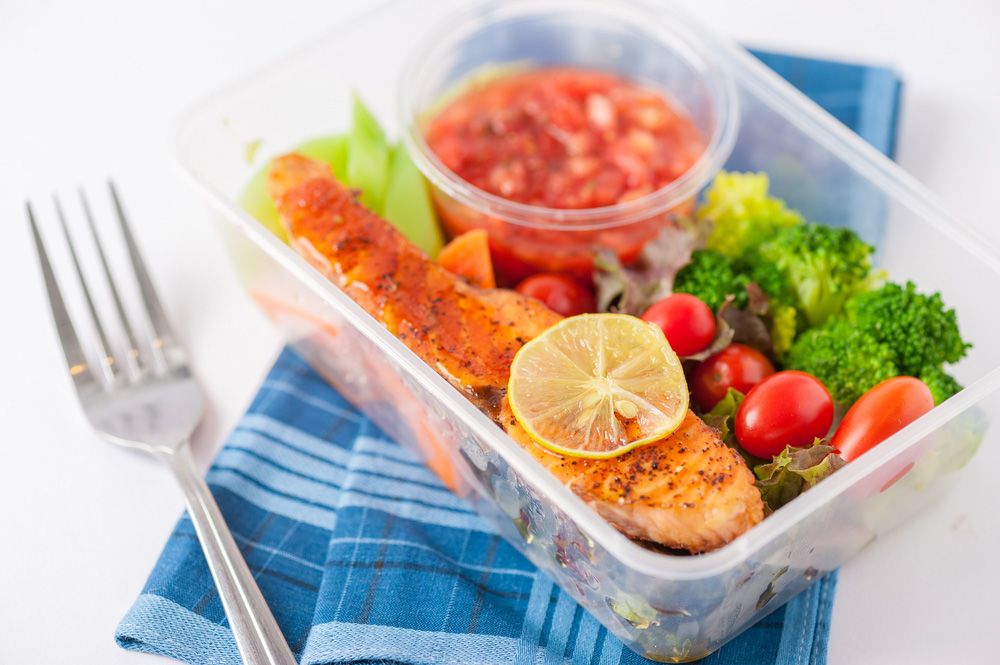 During a gastric sleeve procedure, surgeons reduce the size of the stomach by about 90 percent to decrease the appetite and limit the stomach's capacity. What's left is a thin sleeve or banana-shaped organ. Gastric sleeve surgery encourages fast and effective weight loss.
People who have failed to lose weight through diet and exercise can find success with gastric sleeve surgery. A proper diet plan prepares patients for surgery and promotes weight loss results after treatment. The surgeons from Oasis of Hope Bariatrics in Tijuana, Mexico, discuss the importance of a diet plan for both pre- and post-gastric sleeve surgery and offer patients nutritional guidelines to set them up for surgical success.
Why Do I Need to Change My Diet Before Gastric Sleeve Surgery?
The correct diet before gastric sleeve surgery puts the body in the best condition to reduce the risk of surgical complications. Shrinking the liver is the primary goal before gastric sleeve surgery. The liver sits right next to the stomach. If the liver is large and fatty, as is usually the case when individuals are overweight, it is harder for the surgeon to access the stomach and safely make necessary alterations.
Pre-Gastric Sleeve Diet Plan
Patients should make diet changes beginning two weeks before gastric sleeve surgery. We provide our Tijuana patients with specific dietary and calorie restrictions. The fundamental goal is to reduce calories, carbohydrates, and sweets. Patients should eat a diet that primarily consists of lean proteins and vegetables.
Patients must switch to a liquid diet in the last two days before gastric sleeve surgery. Liquids should be clear and sugar-free. Options include sugar-free protein shakes (patients should limit to once daily), water, broth, decaffeinated coffee or tea, and sugar-free jello or popsicles.
Why Do I Need to Change My Diet After Gastric Sleeve Surgery?
After gastric sleeve surgery, dietary restrictions are essential to promoting surgical recovery, encouraging weight loss, and minimizing the risk of surgical complications. The goal is to give the body time to heal and ensure it stays hydrated and nourished despite calorie restrictions.
Post-Gastric Sleeve Diet Plan
The post-gastric sleeve diet progresses in phases. Immediately following surgery at our Tijuana bariatric center, patients should stick to a clear liquid diet. This diet is very similar to the one followed two days before surgery.
During the second week of surgical recovery, patients continue to follow a liquid diet, but they can add more nutrient-rich options. Good choices during this phase include sugar-free protein shakes, cream-based soups without chunks, sugar-free pudding, non-fat plain greek yogurt, and thinned oatmeal.
During the third week of gastric sleeve recovery, patients can introduce soft, pureed foods to their diet, including lean proteins or non fibrous vegetables that can be pureed. Other food options include mashed potatoes, scrambled eggs, cottage cheese, and canned fruit (in fruit juice).
Around one-month post-surgery, patients can reintroduce solid foods to their diet. At this point, patients should adopt new healthy-eating habits that promote weight loss and long-term weight maintenance. A well-balanced diet includes lean proteins and vegetables.
Contact Us
If you are struggling to lose weight and take control of your health, you may be an ideal candidate for bariatric surgery. To learn more about gastric sleeve surgery and the other bariatric procedures offered at Oasis of Hope Bariatrics, send us a message online or call (619) 690-8417 and schedule an appointment.
Related to This